We are thought leaders, innovators, educators, and practitioners in the family office industry. Founded by a fourth-generation owner, trustee, and beneficiary, we understand your complex needs and serve as your trusted partner.
We believe that families and their family offices deserve objective, unbiased advice and consultation that is not tied to financial or investment products. This is always our practice.
Driven by excellence, our approach is rooted in industry-recognized, leading-edge insights, knowledge, and experience. We are dedicated to finding the best solutions for each and every client.
We work with families of wealth, the operators in their family offices and family enterprises, and their strategic advisors and providers to solve their unique family office and wealth challenges.
While every family and family office has their own unique qualities and challenges, each type of client shares common, overarching reasons for engaging us.
Families come to us to bridge their goals and aspirations with actions related to the creation, evolution, and governance of their family office. We guide families in all areas related to their family office through our research-based assessments and insights, and our detailed strategic recommendations.
Family office and family enterprise executives and employees come to us to initiate change within the organization. Through our unbiased, fact-based, and multi-disciplined approach, we clarify the specific challenges and provide the strategic recommendations that empower operators to enact change.
Trustees, advisors, and providers come to us on behalf of the family, family office, and family enterprise for strategic and integrated planning. With insight into each family's needs, both today and into the future, we build resilient approaches to planning and collaboration among all stakeholders, always in the best interest of the family.

Our Awards

RayLign
Advisory
Honored as Top 25
Family Dynamics
Leader 2016
Kirby Rosplock, PhD
Family Firm
Institute
Richard Beckhard
Practice Award
Winner 2018
Kirby Rosplock, PhD
The Family
Wealth Alliance
Thought
Leadership Award
Winner 2018
Kirby Rosplock, PhD
Family Wealth Report
Awards 2019
Family Office Management
Counsultancy Award
Tamarind Partners
Family Wealth Report
Awards 2019
Family Wealth
Counseling Award
amarind Partners
"

RayLign acknowledged Kirby as one of the industry's shining stars of family dynamics - a key contributor to and enthusiastic supporter of the industry's development and growth. We appreciate her unique capacity to move family members forward together by framing and processing the complex everyday issues they face.

Greg T. Rogers

Founder and Managing Partner, Raylign Advisory LLC
"

The Richard Beckhard Practice Award was established to honor a founding member and distinguished practitioner in the family business field. Richard (Dick) was a thought leader providing innovative concepts, ideas, and methodology to the field. Dick would have applauded the addition of Kirby to the roster of recipients of the award for her innovative contributions in thought and method to family office practice.

Dr. Fredda Herz Brown

Founder of Relative Solutions, Author, First Female Recipient of The Richard Beckhard Practice Award, FFI Founding Member, FFI Fellow, and Recipient of The Hollander Award
"

Just to be recognized as a finalist is quite an achievement, let alone to be judged as a winner in the 2019 category of Thought Leadership for providing valuable ideas and insights to the family wealth community, is exemplary.

Thomas R. Livergood

Founder and CEO, Family Wealth Alliance
"

Our judges believed that Kirby's overall body of work exemplified terrific leadership of thought and content. We applaud Dr. Rosplock's work at Tamarind Partners, GenSpring, her two thought-leading books, her speaking, and other writings and we congratulate her on this fine achievement.

Thomas R. Livergood

Founder and CEO, Family Wealth Alliance
"

Tamarind Partners' unstinting contribution to our industry of the quality of the thought leadership offered by the principals in the business clinched the [Family Wealth Counseling] award.

Judging Panel

2019 Family Wealth Awards
"

We were greatly impressed by the thought leadership displayed by [Tamarind Partners], as evidenced by two very well received books in this field. This served to secure the decision in their favour in a tightly contested [Family Office Management Consultancy] category.

Judging Panel

2019 Family Wealth Awards
Recent News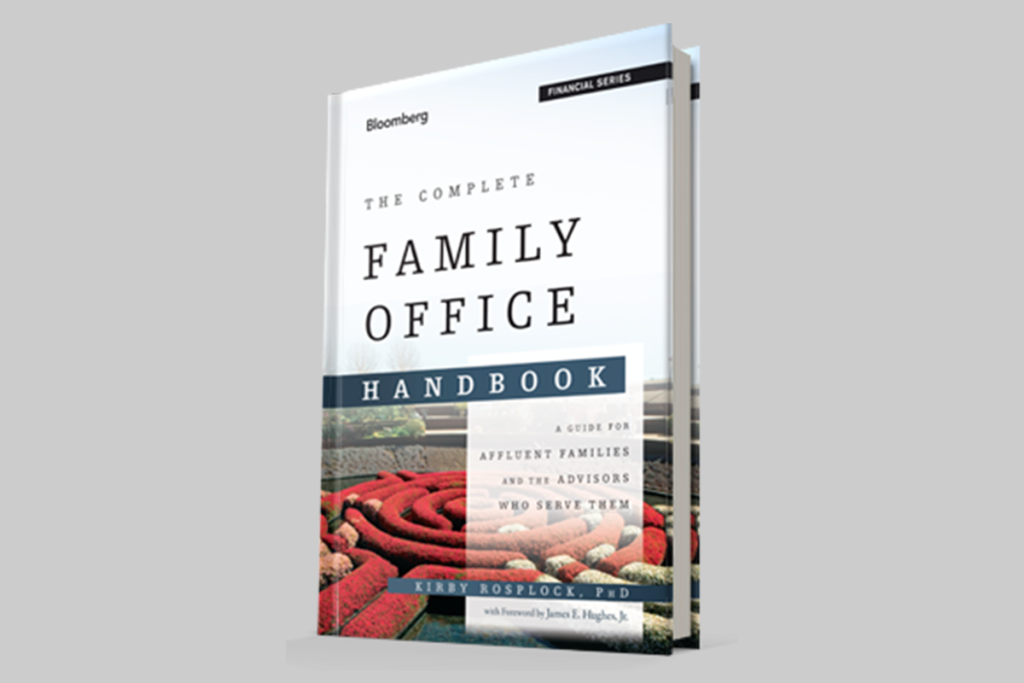 Nov 21, 2019
PR Newswire
Tamarind Partners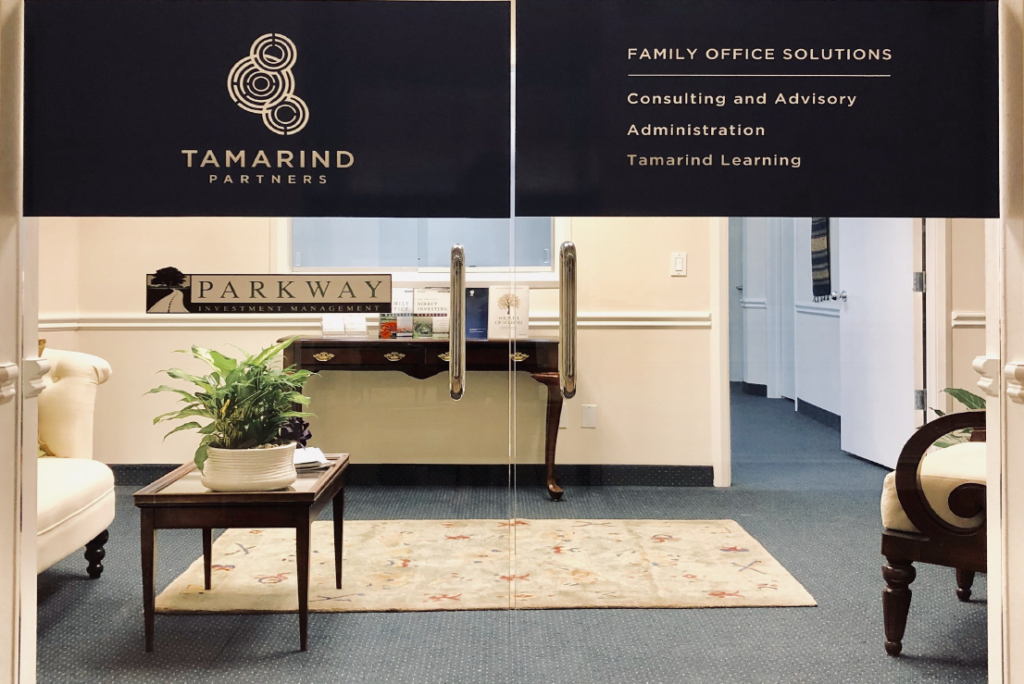 Jul 01, 2019
PR Newswire
Tamarind Partners